Hey why not?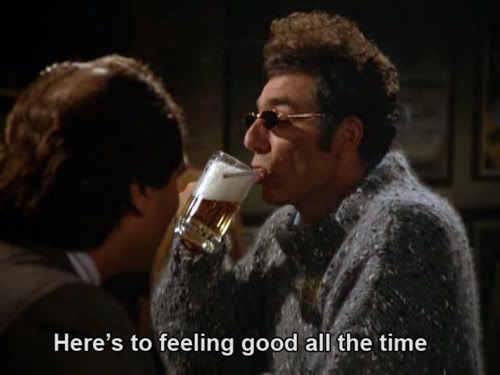 WASHINGTON—Yesterday, April 22nd, was Earth Day, a day designed for everyone to take a moment to appreciate the Earth's natural environment and champion any environmental causes. However, leaders of the Earth Day Committee (EDC) believe that awareness could be more far-reaching if they conjured up a reason to associate Earth Day with drinking, akin to St. Patrick's Day. In other words, the EDC wants Earth Day to be another flimsy excuse to drink all day.
"St. Patrick's Day is a great example," stated committee chairman Todd Gomez. "People feel obligated to get hammered to 'pay homage to their Irish ancestors' or something. Well, that's not even true. Most people feel obligated to get hammered because it's St. Patrick's Day. It's become a self-fulfilling prophecy. We'd like to do that with Earth Day."
"So, we're trying to reverse engineer some way to make people think liquor when they think of Earth Day."
Complicating matters is the close proximity to Take Your Daughter To Work Day (the 26th) is already almost exclusively related to drinking heavily. Arbor Day (the 27th) also has its fervent followers. Gomez disagrees.
"I don't see how having three drinking holidays in the span of 6 days complicates things," he said. "Do a public referendum on that right now and you'd get a unanimous approval. Who's turning down an excuse to drink?"
▪ Follow on Twitter ▪ Follow on Tumblr ▪ Follow on Facebook ▪