Whoa…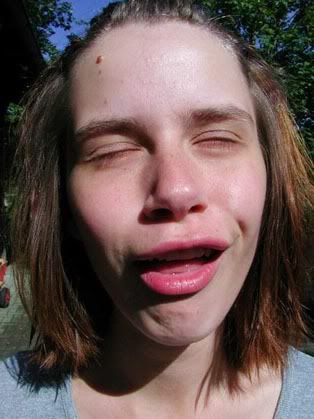 DENVER—22-year-old Clayton Dunfee announced this morning that he is celebrating today, April 20, by sitting on his couch and watching March of the Penguins at least seven straight times. Dunfee will be accompanied by a 72-oz Mountain Dew, three bags of Cheetos and an ounce of marijuana.
"One whole ounce and it's allllll for me," beamed Dunfee. "Well, me and the penguins. We can share."
When asked what's behind his penguin obsession, Dunfee replied, "You should ask [March of the Penguins narrator] Morgan Freeman. "How's he know all this stuff? He's the smartest dude ever."
"Plus penguins are the shit, you see how they move? All like…" Dunfee then attempted to walk like a penguin before falling back onto his couch in a massive laughing/coughing fit that lasted several minutes.
Unfortunately for Dunfee, his plans went awry when he flipped to Animal Planet showing a special about snails, which ended up consuming most of his day. Dunfee then flipped on his PS3 to play LittleBigPlanet 2 and spend the entire time playing wondering if Sackboy, the game's protagonist, could turn into a snail somehow.
In a related story, one of Portugal's friends, Adam Bosio, completely misinterpreted the term "4:20" and got hammered this afternoon. He drank four shots each of Jägermeister, Jose Cuervo and Smirnoff Green Apple vodka before washing them down with a can of Natural Light. Bosio blacked out at approximately 6:45pm and has yet to be revived.
▪ Follow on Twitter ▪ Follow on Tumblr ▪ Follow on Facebook ▪