Death is imminent…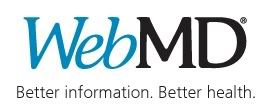 KANSAS CITY—37-year-old Kevin Ball, a neurotic project manager for Fremington Insurance, recently began feeling slightly ill – his joints ached, he felt a bit feverish, his throat was scratchy and his mouth was slightly dry. Rather than seek medical attention from a professional, Ball went on WebMD.com to diagnose himself using their "symptom checker." Ball was then horrified to realize he had been stricken with Sickle Cell Anemia.
It may seem odd to most that a white American male in their late-30s has contracted such a rare disease – Sickle Cell Anemia (SCA) affects 90,000 Americans which technically gives Ball a 0.02% chance of having such an illness. In addition, SCA is prevelantly found among 1 out of every 500 African-American births and 1 out of every 36,000 births Hispanic-American births, and is almost always presented in childhood.
Ball is not a child (despite evidence to the contrary), is as white as the driven snow and has never left the country or even shook hands with anyone black or Latino, thereby shrinking the likelihood down to around 0.0000004%. Still, odds be damned, Ball was insistent on his ignorant self-diagnosis.
"I'm dying," he lamented. "Dying of this horrible disease. What are the odds? Of course I'd be the one out of billions to somehow get SCA. Just my luck. Figures." When remarked upon that it's infinitely more likely he has the flu, Ball brushed off the suggested and seemed at peace with "dying," despite that SCA doesn't always result in death.
Ball is expected to call in "dead" to work the next week or so until he diagnoses himself as "alive."
▪ Follow on Twitter ▪ Follow on Tumblr ▪ Follow on Facebook ▪