Everyone feared the worst for Steve Wilkos…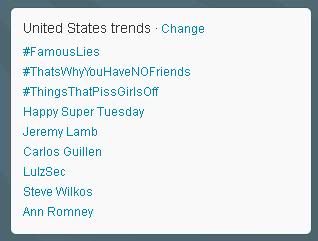 INTERNET—Millions feared earlier this morning that talk-show host and former Jerry Springer bodyguard Steve Wilkos dropped dead today because he was trending on Twitter, but Some Guy Daily News is happy to report that is not the case. Wilkos is alive and well living at his home in Stamford, CT where he continues to tape his daily daytime talk show.
Twitter users were stunned to see Wilkos' name trending, immediately assuming he had died somehow. "There's absolutely no other reason for him to be trending," explained Twitter user Tanya Dillard. "So naturally if his name pops up, he must be dead. Or sent someone pictures of his cock."
Some Guy Daily News is still investigating why Wilkos would be trending if he's still alive and scandal-free. Thus far, all signs point to a large collection of bored-out-of-their-minds Americans telling the world that they're watching the Steve Wilkos Show for some asinine reason. This reasoning has been deemed "faulty at best" since nobody watches "The Steve Wilkos Show," and if this were the case, crap like "Judge Alex" and "The Young And The Restless" would be trending every day.
In a related story, Some Guy Daily News would like to pass along its condolences to the family and friends of the Japanese guy from the 1989 film Tango and Cash, James Hong, also known as the "I just do eyes…" guy in Blade Runner. He trended briefly on Twitter this morning which can only mean he died at 71 years of age.
▪ Follow on Twitter ▪ Follow on Tumblr ▪ Follow on Facebook ▪