Game can't contain him…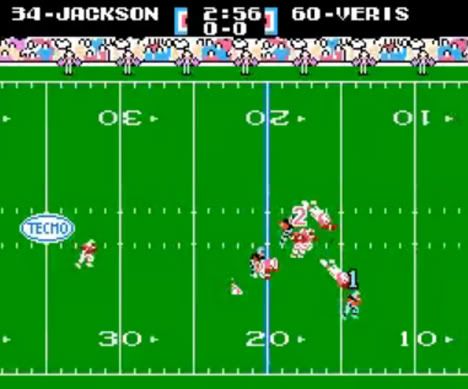 LOS ANGELES—Raiders running back Bo Jackson was reeling off one of his trademark unstoppable runs in Tecmo Super Bowl when he suddenly burst out of Los Angeles resident Cory Charvin's television and proceeded to run around aimlessly in circles in his back yard for the next several hours. Charvin called the authorities, 11 of whom showed up to try and detain Jackson, who proceeded to juke each policeman out of his shoes.
"I was trying to see if I could use up the entire first quarter on just one Bo Jackson run," explained Charvin. "I was just killing time, having him run around defenders, until suddenly he explodes out of my TV and plows over me."
"I got bored," admitted Jackson. "Not a single person in that game could tackle me even if they could catch up to me. It's like playing Doom on God Mode all the time. There's no challenge. That's no fun."
Not pleased were the Raiders offensive linemen who are all completely exhausted from trying to block for Jackson. "We don't even know where the hell he's going 90% of the time," said an exasperated left guard Steve Wisniewski. "We just kinda jog around aimlessly and hope we happen to get in someone's way, just like the video shows."
Jackson agreed to go back into the TV and back into the game after Charvin promised to be let him outside to run twice a day with bowls of food and water next to the door.
▪ Follow on Twitter ▪ Follow on Tumblr ▪ Follow on Facebook ▪