Rendering World Series unwatchable…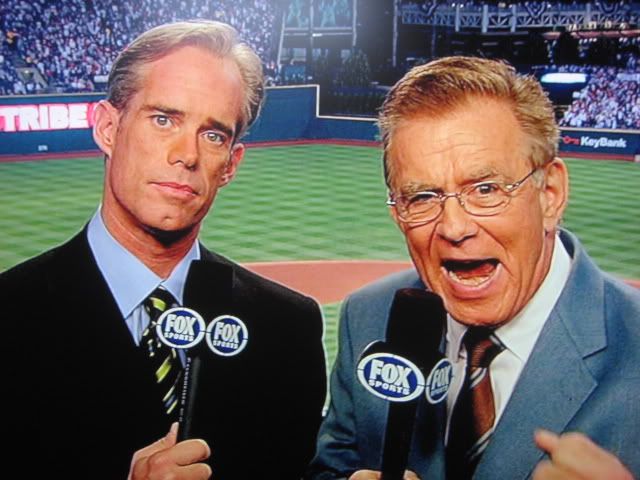 ST. LOUIS—Despite a national outcry pleading with them to reconsider, the FOX network will continue to employ universally loathed baseball play-by-play man Joe Buck and irreverent buffoon Tim McCarver to broadcast their World Series telecasts, making them virtually unwatchable.
"Each time [Buck and McCarver] do a nationally televised game," said social scientist Herman Mays, "Twitter goes insane. Either one or both of them will trend nationally, sometimes globally. And it is 100% negative feedback. FOX does not care. Facebook has created 'The Anti-Joe Buck and Tim McCarver Consortium.' FOX does not care. They do care about making it as difficult as possible for baseball fans to enjoy watching baseball, however."
"They could get Vin Scully to call the games by himself," Mays continued. "Who wouldn't love that? Honestly, who? But, no."
Buck in particular is under strict orders to not show any emotion whatsoever and to remain monotone no matter what happens during the game, something he's done with ease his entire career. McCarver has been told to just "be himself," which leads to gems like, "Strike is a five-letter word" before spelling it out, which he did Wednesday night.
FOX may be in league with ESPN with regards to torturing viewers with thoroughly annoying broadcasters, demonstrated by ESPN's Chris Berman's continued existence.
▪ Follow on Twitter ▪ Follow on Tumblr ▪ Follow on Facebook ▪