Ass will be the ultimate power in the universe…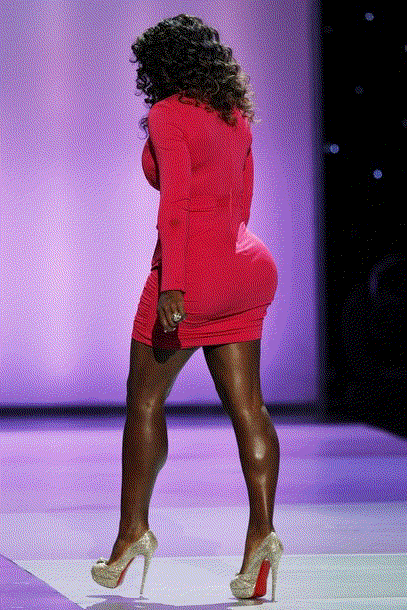 It's Celebrity Transformation Week at Some Guy Daily News! Be sure to bookmark us to stay updated on the hottest celebrity transformations going today! We'll have exclusive reports, status updates and interviews with the hottest celebs, explaining what they're transforming into and why!
SUPER STAR DESTROYER—Tennis superstar Serena Williams' ass had been a cause for concern in the past, growing wildly out of control with seemingly no regard for human life. In a stunning twist, it's been confirmed that it indeed does not have any regard for life of any kind, as the Imperial Army (on behalf of Emperor Palpatine) announced this morning that it's being transformed into the Death Star. It was originally thought it was turning into a small moon, but a wise and sage-like old man declared, "That's no moon. It's a space station."
While many have predicted that Williams' ass would eventually become the ultimate power in the universe on its own (against which any attack made by any sort of rebellion would be a useless gesture), few could have imagined its power would be wielded at the hands of the Galactic Empire. Imperial engineers plan on harnessing the energy created from the ass's perpetual expansion, concentrating it into a beam capable of unfathomable destruction.
The Empire will reportedly demonstrate the full power of their battle station (once it's fully operational) on the nearest and most immediate threat, Kim Kardashian's ass, home planet to Princess Leia Organa.
In the meantime as construction is completed, Williams has also volunteered her ass for charitable causes, recently including the Clean Up Detroit campaign where her ass single-handedly (assedly) crushes vehicles and scrap iron into more compost friendly and recyclable cubes.
Other celebrity transformation quick hits: Kirk Douglas has nearly become a foley bag, William Shatner has officially changed into an oversized orange Gummi Bear, and Yankees superstar Alex Rodriguez has turned into an even bigger scumbag.
▪ Follow on Twitter ▪ Follow on Tumblr ▪ Follow on Facebook ▪